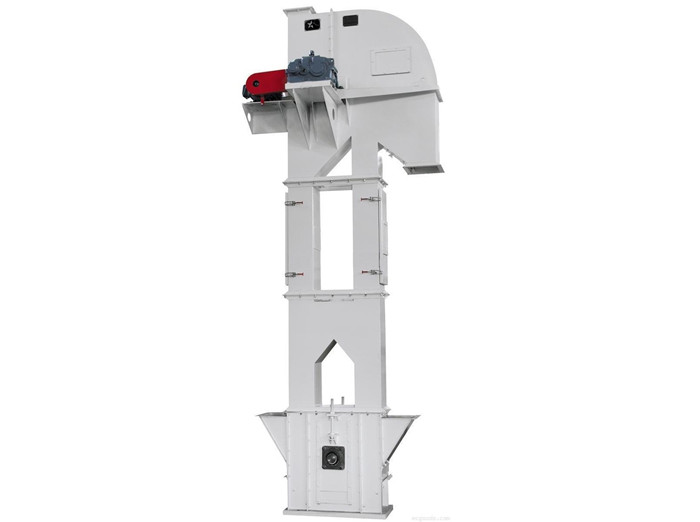 Characteristics and technical requirements of Bucket Elevator
◎ Bucket Elevator takes into the feeder, so that all parts of conveyors and materials as well as extrusion and collisions between the rare, stable operation and easy maintenance.
◎ Bucket Elevator surface contact with, instead of the traditional bucket chain's point of access, so that a large increase service life, conveyor chain life up to five years.
◎ taken into the feeder due to gravity induced unloader, bucket low line speed high (15-30m/min), no feed back to the phenomenon of power is only equivalent to ordinary link chain bucket elevator about 40%.
◎ running high, trouble-free operation up to 30,000 hours or more.
◎ transmission capacity:transmission range when the 15-800m3 / h.
◎ sealing, little environmental pollution.
◎ operation, Bucket Elevator can easy maintenance, less wearing parts.