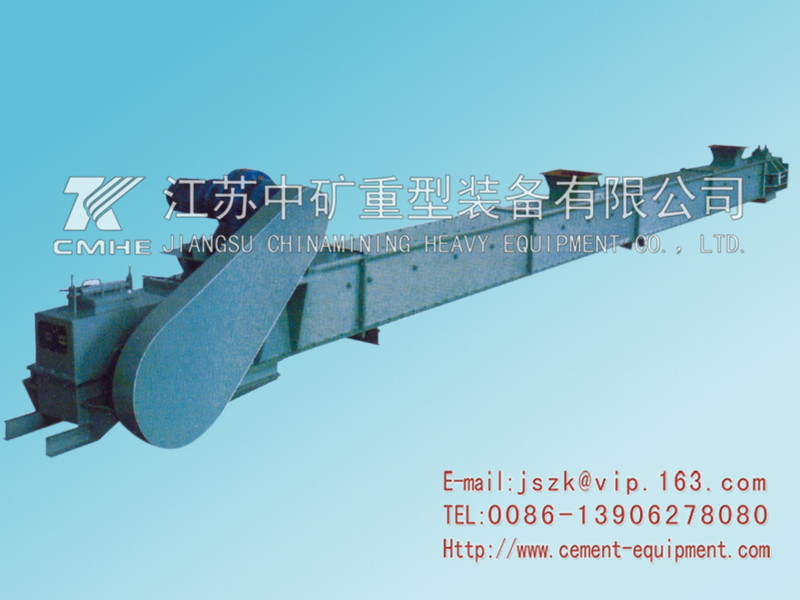 Chain Conveyor features of the working principle

Chain conveyor chain is the use of traction, bearing, or by the chain are installed on the panel, metal mesh, roller bearing materials such as conveyor.A kind of buried scraper conveyor rectangular cross section in a closed shell, the means of continuous motion with the scraper chain conveyor bulk materials transport equipment. At the level of transport, the material in the direction of motion by the scraper chain pressure, and the role of material self-weight material within the friction between the generated. This friction between the layers of material ensure the stable state, and enough to overcome the movement of material in the slot machine outside the friction generated, so that the formation of the overall material flow and material is transported.
Buried scraper conveyor structure is simple, light weight, small volume, strong sealing, easy installation and maintenance. It is the process layout of flexible, multi-point discharge and to achieve quantitative delivery. As the case is closed, the transport of toxic, easy flying, explosive and high-temperature materials, the operating conditions to improve the workers and the prevention of environmental pollution have outstanding advantages. Currently Chain Conveyor has been widely used in cement, metallurgy, transportation, building materials, chemicals, food, electricity and other industries.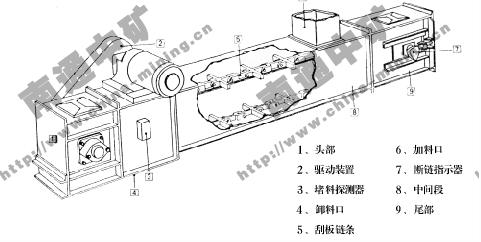 Compact, sealing, and the head office to set hanging chain, can effectively prevent the thermal elongation of the Chain Conveyor generated card chain;
Chain with alloy steel forging and heat treatment, high strength, easy to change, good self-locking, no loosening;
Low * Chain speed, transmission efficiency, wear resistance, long life;
Modular design, site installation and easy maintenance;
With anti-overload protection, protection against chain scission.