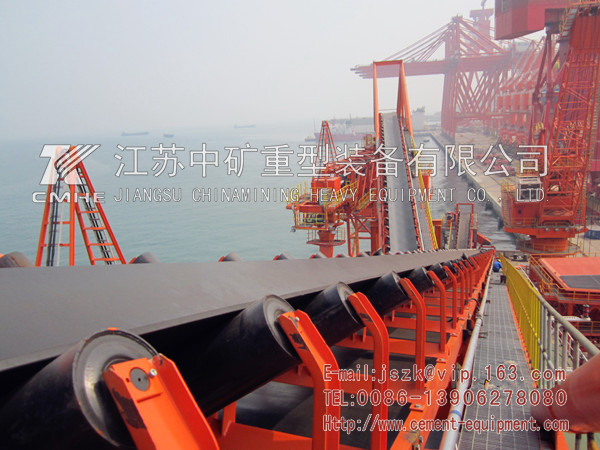 DTⅡ belt conveyor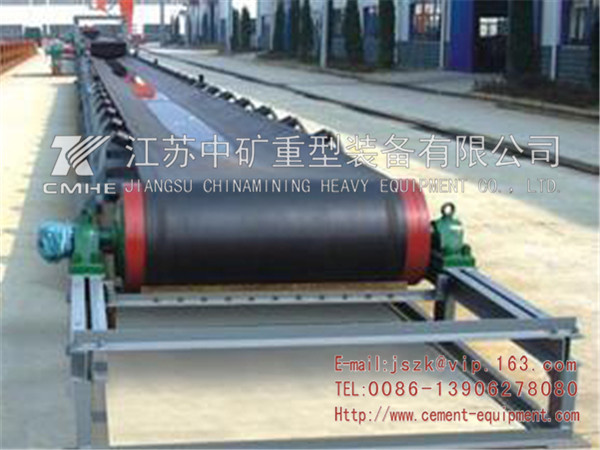 \
1. Application range
TD75, DT Ⅱ belt conveyor due to large transportation amount, simple structure, easy maintenance, low cost, strong commonality advantages, and is widely used in metallurgy, mining, coal, ports, transportation, water and electricity, chemicals, and other departments, for loading, shipment, reproduced or accumulation of various normal state of loose density for 500 ~ 2500kg/m3 various disperses the shape material or as articles.
TD75, DT Ⅱ belt conveyor bandwidth are six: 500, 650, 800, 10, 12, 14 millimeters.
Can be used in horizontal or tilt conveying, still can use belt, concave and convex three-arc-sect three-arc-sect line segment combination of conveying form. Allow conveying materials fragmental depends on the belt speed, bandwidth, groove Angle and inclination, also depend on large materials appear frequency. Different materials have maximum allowable obliquity see table 1, tilted down when transit, allowable maximum Angle for table 1 listed worth 80 percent. If need to adopt more than table 1 obliquity, can choose decorative pattern belt conveyor.
TD75, DT Ⅱ type belt conveyor chooses conveyor with ordinary rubber belt and plastic belt two kinds, applicable work environment temperature is generally - 25 ~ + 40 ℃ between with acidic alkaline, oil conveying material and organic solvents and other ingredients of material, need to adopt can withstand oil, acid and alkali resistant rubber belt or plastic belt.
2. Characteristics and applications

3. Main technical parameters

4.Operation of belt conveyor
1, commissioning, start empty car, on tape operation adjustment, the empty load operation, attention to every part of any failure.
2, empty load test, if good conditions, can press formulary full operation on feeding ability, check whether normal operation, bearing temperature elevatory, did not find any bad phenomenon that could officially use.
3, conveyor must no-load startup, should first drive rear can feeding, such as conveyor is more Taiwan cohesion use, should start from the unloading end start sequence launched, and when parking, should be in material unloading can be conducted only after all.
4, ribbon conveyer don't load if big rocks or other heavy load, otherwise overweight objects will make the belt straining or attaint parts.
5, feeding, cannot make the material by the high place to fall on tape.
6, if many sets of conveyor joint after use, its electrical switch must interlocking, in order to make a conveyor finally stop last.