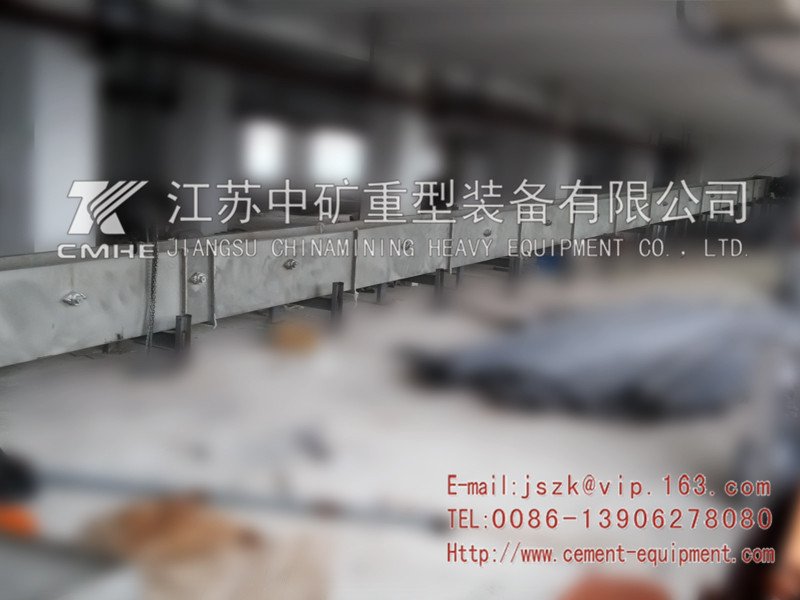 Working principle and character of MS single row chain hidden scraper conveyor
MS single row chain and hidden scraper conveyor is a kind of conveying equipment for bulk material through the running scraper chains in sealed rectangle section housing. When conveying in horizontal, material bears pressure from the moving direction of scraper and chain and then inner friction comes into being under effect of the gravity. The friction guarantees the stable condition of material layer and overcomes the external frictional resistance brought by material moving inside the trough and makes the material flow continuously and be conveyed. 
Hidden scraper conveyor is characterized by simple structure, light weight, small volume, strong sealing and convenient installation and maintenance. With nimble process arrangement, it may discharge in multi-points and convey in a fixed capacity. The whole housing is a closed one. Hidden scraper conveyor produced by Nantong China-Minging (GY@chian-mining) has outstanding advantages in improving workers' operating conditions and preventing environment pollution when it is conveying poisonous, easy-flying and easy-explosive high temperature material. At present, hidden scraper conveyor has been widely used in cement, metallurgy, traffic, building material, chemical industry, foodstuff and generating power plant etc. i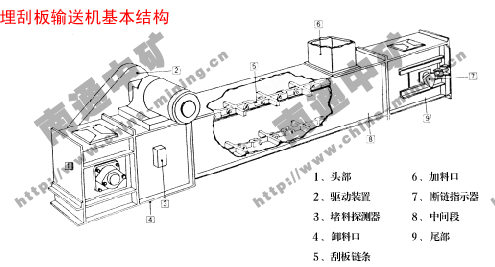 · Tight structure and good sealing. hanging chain is arranged at the head of machine. It can stop the blocking of chain because of its thermal extension.
·Alloy steel forging is used for the chain. After heat treatment, it is of strong strength, convenient change, good self-locking and not loosening merits.
·Low chain speed and high conveying efficiency, abrasion resistant and long life.
· Apply modular design and it is convenient to install at site.
· Overload protection and broken chain protection are applied.
outline structure and installation dimension
Main technical parameter
Width of machine groove

(

mm

)

The Max. loading height

(

mm

)

Rated conveying volume(t/h

)

The max. conveying distance

(

m

)
Outline structure and installation dimension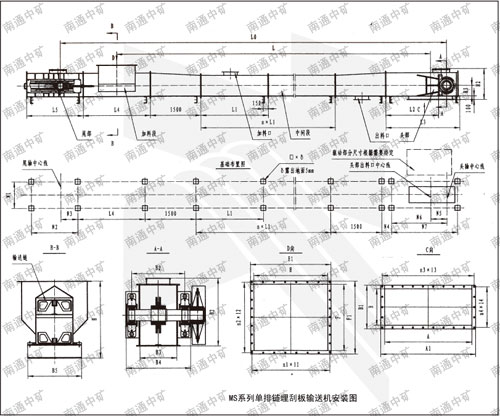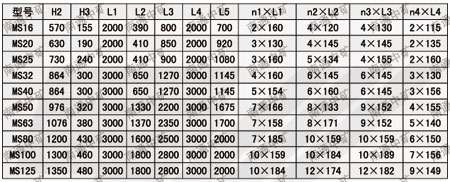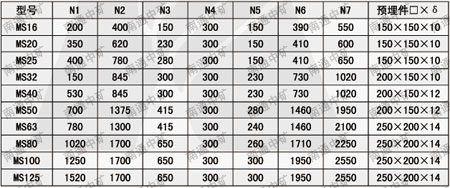 Buried scrape plate conveyor series product
1、Cement profession 2、Common 3、Big slope 4、Air sealing 5、Heat material 6、Special for generating plant 7、Special for foodstuff