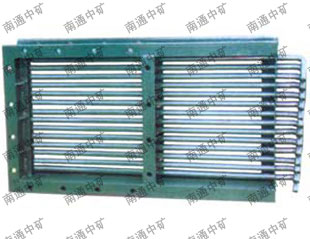 Rod valve is a new type of valve which is designed according to commissioning requirements of feeding, conveying and controlling middle and small soild lump material.It is applicable for conveying material which is ≤50mm.
Structure feature:
  Welded by quality steel, it is characterized by simple structure, easy operation, no blockage, strong rigidity, no deform, long using life and almost no maintenance. It is an ideal equipment to control lump material of middle and small size.
Capacity parameter
| | |
| --- | --- |
| | |
| Below Φ50mm grain material | |
Work principle:
Rod gate is normally opened and material is in running position. When it needs cutting off or adjusting, rod should be inserted one by one to block material flow. You can also control the material by changing the gap among the rods according to the work requirements.
Operation description:
  • When installation, gasket sealshould be added between two flanges. Then lock the connected bolts evenly.
  • Don't hit the exserted rods violently and avoid of deforming the rods and have no way to restore it.
  • Rods should be inserted from two sides in turn when stopping the flow of material.
  • If it is stored for a long time, not allowed to be piled in the open air.
BZ-
ⅠOutline dimension: BZ-Ⅱoutline drawing: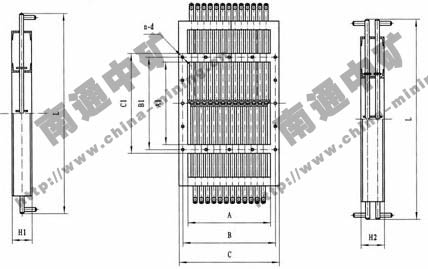 BZ-Ⅰ/Ⅱ Outline connection dimension: