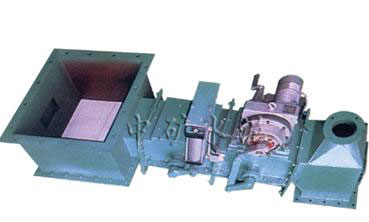 I Brief introduction
Bottom silo discharging device is composed of bottom silo screw gate, bottom silo separating stock bin, motorized (pneumatic) on-off valve, motorized flow control valve, discharging chute (refer to drawing 1). It is used in discharging cement raw material or cement bottom silo. It can automatically and evenly adjust the flow with tight structure and convenient maintenance. There can be three discharging openings at most. The clients can also choose side silo discharging device (refer to drawing 2).
The pneumatic on-off valve and motorized flow adjustable valve of the discharging device of Nantong China-Mining are developed with German technology. The valve core and valve body are made of 16Mn steel. The valve core is chrome-faced with 10nm thickness to increase the abrasion resistance. The sealing of valve core uses the quality wool felt. The tightness of the sealing box can be adjusted. You can take out the box without dismantling when changing. The opening of the valve core and the shell segments are cut by laser and manufactured by lathe, which fully guarantees the high precision of equipment.
II inlet and outlet flange and outline dimension

III Diagrammatic drawing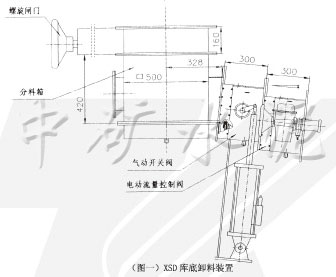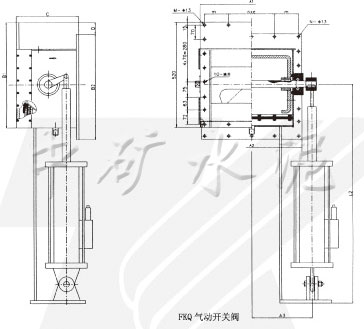 IV
technical parameter