Ⅰ.Brief introduction
  Type ZSQ-150Ⅱ/2 same twins bulk loader have complete function of side silo bulk loader. Discharge according to the actual condition. Two silo is not only discharge alone, but also discharge at the same time. Each silo has its own discharge case, loading chute in silo and machine head, cut-off valve, closed air slide, dust filter, level meter, bulk loading head and roots fan(or air inlet source) When it needs to mix the material in silo with the limited position, suggest to use two silos or three silos connected bulk loader.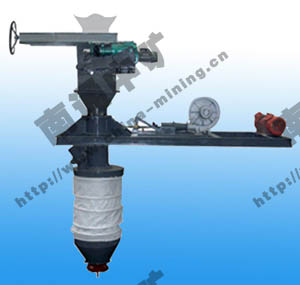 Ⅱ、Sketch

Roots fan R14
Cut off valve
J41W
-16
Level meter
  SLY-40
Bulk loader   ZSQ300/600 Air pipe    Φ125
Dust collection hopper
Dust filter
HD8928
Air slide
 Confirmed by the process.
Three way chute
  Confirmed by the process.
Motorized rotary valve B300X350
Single screw gate
 B300X120
Connected air slide
 B500X380 Side silo discharge
 B380X2000
Fan of air slide
  7-10-11N05A
Pipeline system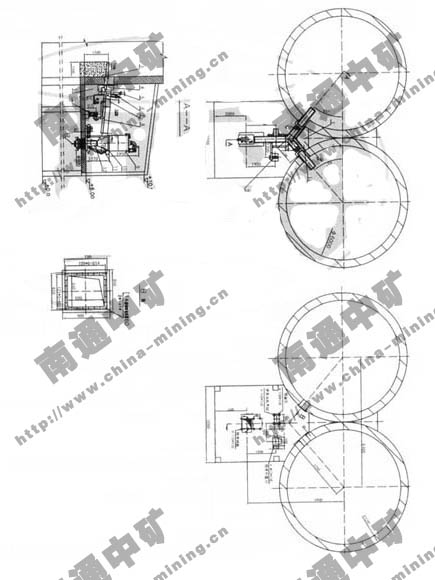 Technical requirement

1
、The platform around should be sealing with weatherproof. The structure is confirmed by the user.
2、Loading capacity of bulk loader is 60-150/H,and work environment can reach national standard.
3、When installation, the flange should add sealing material.
4
、Open the relevant cut-off valve of the silo when working.
5
、Roots fan can be selected R14 and voltage is 29.4KPA.
Air volume is 2.34m/min,Air source can use the reduced pressure resource for replacement.
6、Different diameter homogenization silo has different angle of three way chute according to the actual condition.