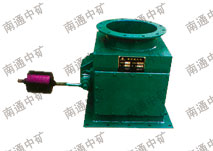 application
ZSfyV taper lock of wind valve alias flashing valve, widely used in building material, metallurgy, mining and other industries, used for conveying to regulate and control, avoid yefeng entry to ensure system transported to clear.
Second, characteristics
1, ZSfyV taper lock of wind valve adopts steel welded, high strength and long service life.
2, using taper lock wind way, thus lock wind surface has adjustability, reliable performance.
3, ZSfyV taper lock of wind valve, simple in structure, convenient operation and maintenance.
4, with automatic lock wind, dropping material function, dropping material frequency according to special working conditions, through adjusting spring force to realize.
Three, working principle
ZSfyV taper lock of wind valve consists mainly of shell, ZhuiXingMao, thimble, stem, heavy cone, springs, USES the steel plate welding structure, the design is novel, simple structure. Work, adjust cone position through the stem to ZhuiXingMao impose an upward force, make ZhuiXingMao clingy casing hole, valve closes, so as to achieve the purpose of lock wind, when the material under the weight ZhuiXingMao, make the valve opens, right now for feeding, then tapered hat weighs cone, under the action of restorable, lock wind.
Four, model establishment instructions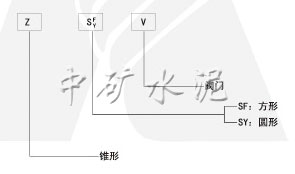 Five, the main performance indexes
Six, figuration dimension