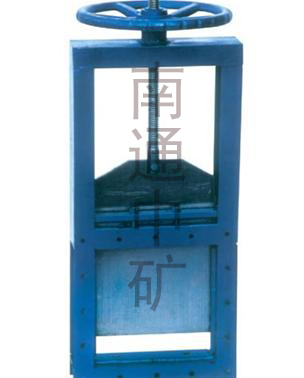 A, overview
Materials regulation gate is
Nantong China-Mining
according to the working condition of gas power transportation demand of newly developed a kind of adjusting and cutting off type gate, widely used in building material, metallurgy, mining, light industry and glass industries such as pneumatic conveying system.
Second, the structure characteristics
USES the high quality carbon steel materials regulation gate welded, consists of two channels, down the passage for inflatable layer, on channel for conveying material layer, middle is breathable layer. Spiral gate can be arbitrary regulation gate opening, non-glutinosity dry powder, subtle grain materials, etc. With energy consumption is small, without noise, no pollution, little maintenance, no jam, convenient operation, long service life etc.
Three, performance parameters
Four, working principle
Materials by fan to low voltage regulation gate small capacity air after down the passage by inflatable layer inflatable man intake, gas through boiling board evenly upward injection, stirring material upward, material self-respect whereabouts of displacement produced by equipment installation Angle displacement, to repeat cause material forward displacement. Regulating valve is made up of screw damper and seals and other components, driven by artificially rotation handwheel screw rotation, make the gate with helical screw produce displacement, rise to adjust arbitrarily or cut off role.
Five, the instructions for use
Before installation, please check the attachment without sundry gate lumen, boiling board damp no, such as boiling board damp please change again after installation, otherwise effect use effect. Check the transmission part is flexible and reliable. Flange connections between sealing gaskets must add after again even lock down the bolt.
Debugging, artificial rotation handwheel, clockwise is close and vice for open, operation without jam phenomenon can.
Six, figuration dimension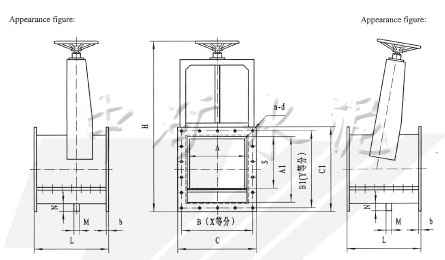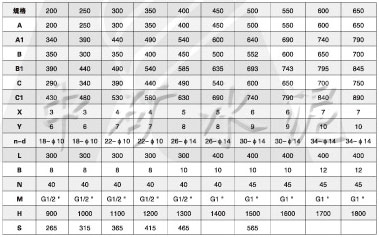 Seven, order notes
1, selection of referring to the product sample when ordering, please indicate the type, model and technical parameter (using temperature, working condition of equipment and characteristic of medium etc).
2, form example specification, used for special medium or other special requirement, please with nantong middlings sales departments, technology department contact, you can separately designed, manufacturing.