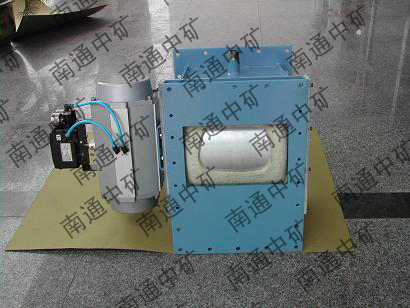 Pneumatic switch valve is mainly composed of driving device, outside shell, valve body and sealing device etc. Pneumatic switch valve is used as a switch in the air conveying system to convey powder or fine bulk material of air conveying system. Usually it is used together with motorized flow control valve in series. With the help of driving device, it makes valve in the whole opening or whole closing position. To get suitable starting and stopping speed, single direction throttle valve can be adjusted. Compressed air for air cylinder must be filtered clean. The low pressure air brought into aerating case goes through aerating layer and makes the material in shell in liquid condition along inclined direction. In special condition, it can be operated manually.
B250 pneumatic switch valve is mainly used for starting and closing in the powder material flow control system. Normally it is used together with flow control valve in series. Air cylinder is used as power for pneumatic switch valve.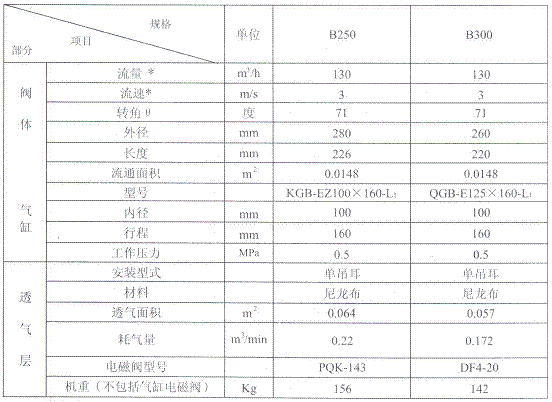 Remarks
:
The parameter of 6° when installation.
Ⅲ
、
Outline installation dimension
: