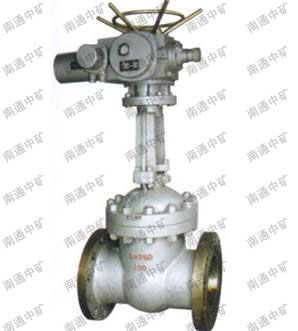 Ⅰ、Brief introduction
Motorized wedge gate valve is a kind of valve with linear movement. Motorized wedge gate valve is used together with type Z multi rotary actuator which has switch type and intelligent type. The operation of motorized wedge gate is simple and it is a normal starting and closing valve. Motorized wedge gate valve will cut off flow media in pipeline with the plate moving up and down. Motorized wedge gate is widely used in generating plant, metallurgy, petroleum, chemical industry, paper-making and waste water treatment etc.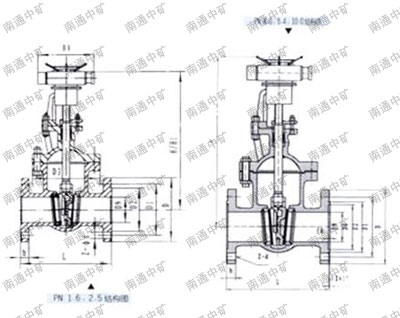 Ⅱ、Characters and application range
1、Small flow resistance, Sealing surface will be brushed and erode in a small degree(The opening of gate valve is big.).
2、The starting is bigger and sealing capacity is good. The direction of media is not limited , not approaching flow and the pressure is not reduced.
3、The structure is simple and manufacturing workmanship is good. Application range is wide.
4、The torque of closing valve is smaller.

Ⅲ、Technical parameter and capacity figures
The max. diameter of valve pole (mm)
Remarks:If it needs, we can provide other speed.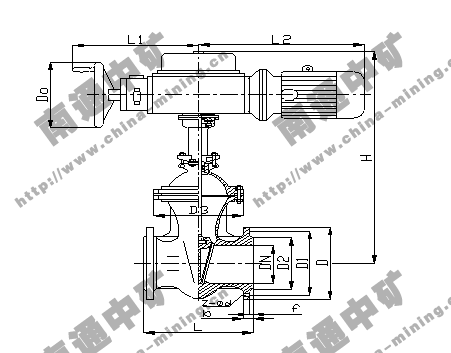 Ⅳ、Outline dimension and connection dimension of
Z941H—16C  Z941Y—16P  Z941Y—16R Z941Y—16I (1.6MPa)
Z941H—25  Z941Y—25P  Z941Y—25R  Z941Y—25I 
(2.5Mpa)
941H—40  Z941Y—40P  Z941Y—40R  Z941Y—40I (4.0Mpa)
Z941H—64   Z941Y—64P   Z941Y—64R   Z941Y—64I   (6.4Mpa)
Z941H—100  Z941Y—100P  Z941Y—100R  Z941Y—100I  (10.0Mpa)
Z941H—160   Z941Y—160I      (16.0Mpa)
Z941H—200  Z941Y—200I       (20.0Mpa)
Z941Y—250              (25.0Mpa)
Ⅴ、Note for order
1. Product type and name
2.Nominal diameter DN(mm)
3.Nominal pressure
4. Temperature range
5.Material of valve body
6.Type of media
7.Back and forth pressure(Pressure difference)
8. Control signal
9. Requirement of actuator
10. Other special requests.