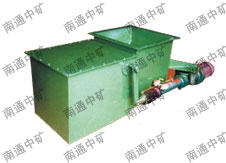 Electrohydraulic fan valve is an ideal discharge device for bottom silo dust filter for cement clinker according to special request of building material.
 Structure character:
 Dust guard is arranged at the outlet of electrohydraulic fan valve, which helps to avoid dust scattering. Electrohyraulic handspike is used as power source, replacing the driving of cylinder, saving the cost of investment. Step structure is used in electrohynamic fan valve, reducing the impacting of material flow. The key position of valve body is designed abrasion resistant lining plate like fences, avoiding direct abrasion of lining plate.