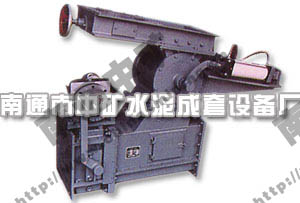 Discharge device is mainly used for bulk cement silo. It is characterized by pneumatic control, manual operation, even discharge, simple structure and convenient operation.
Bottom silo discharge system is mainly used in raw material homogenization silo, bottom silo discharge of cement silo. It may cut off the flow of material to control the unloaded volume. The whole system is composed of gate valve, rotary valve and flow valve. The valve body and valve core are used hard sealing structure of metal and metal.
Bottom silo discharge device is composed of screw gate, bottom silo material dividing case, motorized on-off valve, motorized flow control valve and discharge chute, which is used for discharge of cement raw material or cement bottom silo discharge. It can adjust discharge flow automatically and evenly. It is characterized by reasonable structure, simple operation and convenient operation. It can be arranged three discharge openings in the Maximum. The user can also select side silo discharge device.
 The sealing structure of bottom silo discharge device has soft sealing and rigid sealing. The structure of soft sealing is sealed with wool felt pressed tightly between valve core and valve body. Rigidity sealing structure will add the connection at inlet end of discharge. Install steel arc sealing parts between the connection and valve core and make it fit together with valve core which is called rigid sealing. The sealing clearance can be adjusted to be suitable for many sites with more frequent action and higher temperature. The sealing efficiency is better and the using life is long.