I NHSB super burner
  The burning of coal is very complicated. The composition and reaction features are different. Different kinds of coal, different process and different types of kiln will have different requirements to burners, esp. low quality coal (high-ash coal, anthracite etc.), whose higher burning efficiency working region is narrow, the allowance for adjusting burner is small. Thus it requires more on the burner capacity. The same burner will have different effects with different kinds of coal and different process conditions. The quantity of pathways of burners is not the decisive factors of burner capacity. The key factor is whether the structure of the burner is reasonable and whether it can suit the coal kind and the process. Therefore, burner is thermal equipment which has high requirements on the technology.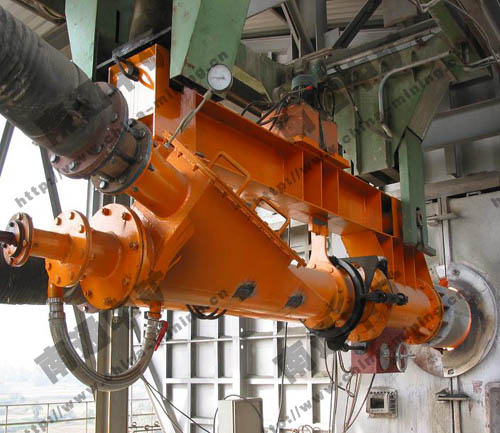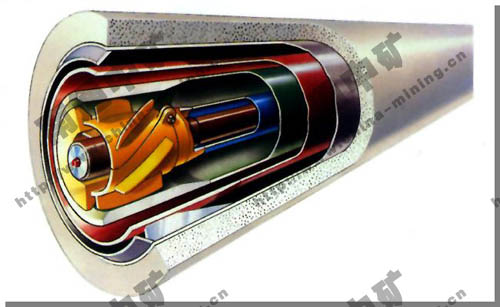 NHSB super burner can burn all kinds of coal powder, esp. low quality coal. It has the following features:
  ◆The designers devote to studying the theory of kinetics of coal combustion. They have first-rate experimental study methods. They can provide all kinds of coal burning tests. The theory study and testing level are advanced in the domestic market.
◆We can design specially on the basis of test and theory study according to different coal kinds, different enterprise and different requirements.
  ◆There are three newest patent technology with independent intellectual property, which can't be compared by other burners domestically.
  ◆Peculiar patent technology of tail coal entrance and independent oil firing system make the burner convenient and nimble without ceramic chip.
  ◆Patent technology of unsymmetrical air-out prevents the coal powder from falling down. It strengthens the heat transmission and combustion process. And it is esp. suitable for anthracite and low quality coal.
  ◆new type of inverse-flame cover patent can avoid the harmful gas in the kiln corroding the head of the burner. It can extend the using life of burner.
  ◆The using amount of primary air is low, which accounts for 10% of the burning air.
  ◆It can keep high burning efficiency for low quality coal and anthracite. It can burn the coal fully with powerful flame, reasonable structure and convenient adjustment. The flame shape can meet all kinds of working conditions. It is beneficial for grain-forming of cement clinker and for the absorption of f-CaO to improve the cement quality. It can also develop the potential of production facility to increase the output.
  ◆Excellent fluid dynamics design will not damage the kiln wall even if it is small rotary kiln. It is good for protection of kiln wall and refractory brick.
  ◆It requires little of secondary air and is esp. suitable for low cooling efficiency cooler in middle and small cement plants. For example, monocular cooler.
  ◆Special anti-abrasion and high temperature resistance material makes the using life long.
  ◆It is characterized by simple structure, convenient operation, nimble adjustment, reasonable design, little request to the operators, little daily maintenance work. It can also choose automatic control system and can be adjusted and controlled in the CCR and instrument room.
  ◆The power consumption of the burning system can be decreased to the min. to optimal design the whole system. The power saving efficiency is obvious.
  ◆It is good for decreasing the NOx density of the system and it can protect the environment.
  ◆We have thorough inspection methods. We will have comprehensive test to the whole burning system at the manufacturing site and optimize the whole system, which is unique feature on burners in the manufacturing field.
  Ⅱproduction specification