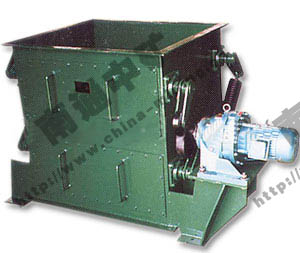 application

Motorized air locking flap valve is also called air locking feeder. It is widely used in building material, metallurgy, chemical industry, power as feeding and discharging device of all kinds of dust filters' hopper discharging device and mills, driers, material silos to prevent the wind.
structure features:
It is wielded by steel plate, connecting rod, curve drive mechanism and automatic restoration structure. It is with tight structure and works stably and reliably.
working principle
The reducer will drive the driving rod through curve rod, groove wheel and connecting rod, making the upper and lower driving shaft rotate and start crossly. It ensures reliable restoration of valve plate via lever system or flexible spring to prevent the wind entering. It will feed material according to on-off frequency.
main capacity index