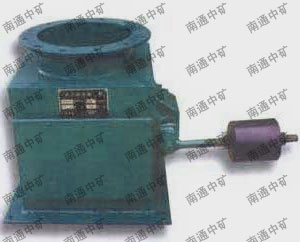 Brief introduction
Cone-shape air locking valve is widely used in the automatic control and adjustment in building material, mine, coal, metallurgy, heat and power to prevent the wind and ensure the normal working of the system.
structure features:
It is welded by quality steel and characterized by nimble operation, good leakproofness, reliable performance with the effect of automatic air locking. It is esp. suitable to convey and adjust non-sticky solid material, fine grain material, crystal material.
capacity parameter
working principle
Cone-shape air locking valve discharges dust by the way of moment balance. When the moment generated from the material on the flap is bigger than that generated from the rocker, valve plate will be opened and start discharging dust. Once the dust has been discharged, the moment of hammer and rocker will close the valve plate quickly to realize air locking. The frequency of material falling and the discharge volume will be decided by the work conditions via adjusting the position of hammer.
direction for use
  • When installing, please pay attention to the direction media flow marked on the valve body. There should be sealing gasket between the two flanges and then evenly lock the bolts.
  • Pleas add lubrication oil to the drive part in regular period when the equipment is working.
  • The equipment should be closed if it is stored for long time. Lubrication oil should be added to the drive positions. It is not allowed to be stored or piled in the air.
ZFX-H outline drawing: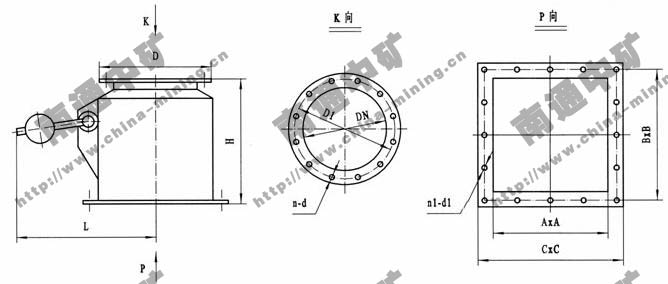 ZFX-H outline connection dimension: