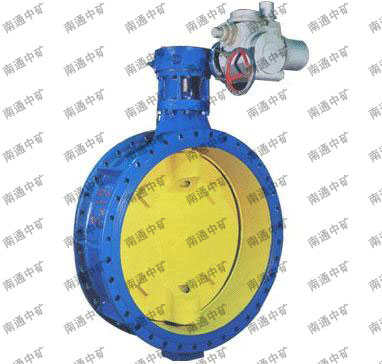 Automatic adjustment and high temperature butterfly valve is widely used in pipeline of ventilation, environment protection, fume treatment, heat energy reclaiming in building material, glass, mining, generating plant, light industry and papermaking etc. It can adjust and cut off the flow of gas media in pipeline according to different control signals.
Structure features
  Automatic adjustment and high temperature butterfly valve is welded by stainless steel and quality carbon steel. It is characterized by high temperature resistance, anti-abrasion, reasonable structure, small flow resistance, nimble operation, obvious direction indication, easy maintenance and long life etc. It may be installed in horizontal or in vertical. Matched with DKJ、ZKJ、Bernard and other motorized actuators and the relevant components, it can shift manually and automatically without disturbance and can also be controlled by computer, by itself or by CCR. It is an ideal equipment to control and operate automatically and adjust the flow.
fume, atmosphere, dust gas and other high temperature gas.