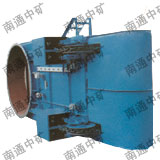 Ⅰ、Brief introduction:
NCR motorized high temperature adjustable valve is matched with cycloid pin wheel reducer to automatically adjust and control flowing media in high temperature pipepine in chemical industry, metallurgy, building material etc. It is especially suitable for places with big diameter, big flow and low DP. It is characterized by big flow capacity, nimble and stable action, big actuator torque, strong high temperature resistance capacity.
Ⅱ、Technical capacity
1. Up and down moving speed of valve plate:176m/min
2. The max. work temperature:1100℃
Ⅲ、Structure and outline dimension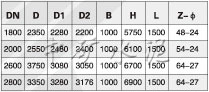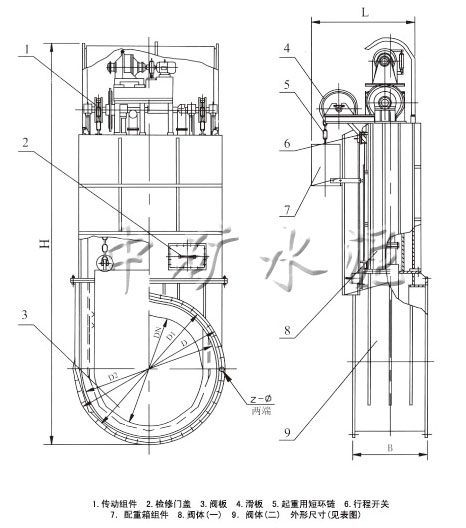 1. Driving parts 2. Inspection door cover 3. Valve plate 4. Slide plate 5.
6. Travel switch 7. Balance weight tray component 8. Valve body
Ⅰ 9. valve body ⅡOutline dimension (refer to figure and drawing 2)