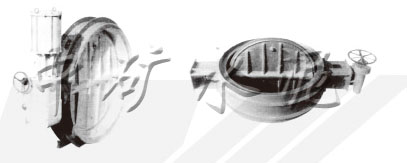 Ⅰ、Application:
Flue baffle is mainly installed on all pipelines of smoke for adjusting or cutting off passed flue volume in petroleum, chemical industry, cement, the surplus heat boiling system of generating plant.
Ⅱ、Structure feature:
The structure of single shaft without liningis used in high temperature butterfly valve (flue baffle). Q235-A is used in the valve plate and valve seat of high temperature butterfly valve. Valve shaft is made from a kind of special steel. When flue temperature is >350C~550℃, valve plate, valve seat and valve shaft are all made from1Cr18Ni9Ti.
According to the requirements of the clients, high temperature butterfly valve (flue baffle) can be designed into square one, which is round on the top and square at the bottom to meet the request of different sections of the flue. Flue baffle is used with manual actuator (when diameter φ is ≤900mm, use the hand wheel structure.) with needle and 0~90 indicating plate to indicte the opening of valve plate.
Ⅲ、Technical capacity of high temperature butterfly valve (flue baffle):
Media:Fume
Pressure:0.05Mpa
Temperature:350℃, 550℃
Ⅳ、Sample of High temperature butterfly valve(fume baffle): YDDB1200-I/350,flue baffle, nominal diameter φ,Single shaft,flume temperature: 350℃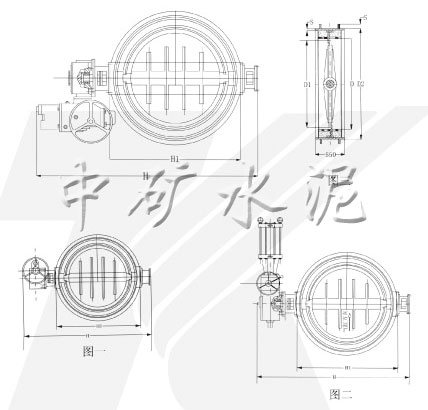 Ⅴ、Outline structure and connection dimension