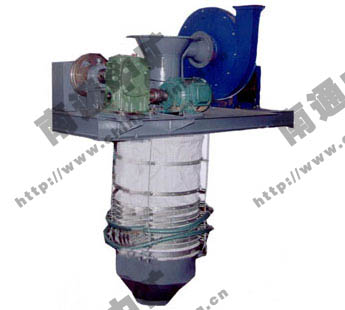 Truck bulk loader is designed and developed by our company on the basis of introducing domestic and oversea successful experience. It is widely used in power generating plant, building material, chemical industry, foodstuff, making dry powder, grain material load into truck and ship. Truck bulk loader is mainly used in dry dust filter, dust hopper or dust storage silo, loading truck under the slag silo and ship in thermal power station. Truck bulk loader can be interlocked with the feeder and discharger under silo. After the truck or ship is full, stop loading automatically. Loading and unloading procedure is automatic. Loading efficiency is high. Dust pollution is less. It is an ideal equipment for bulk powder, grain material to load on trucks or ships. The running of many years which expresses truck bulk loader is a welcomed product.
Technical parameter of truck bulk loader:
  1.Flexible distance of loading head is 1600,Lifting speed is 8m/min;
  2.Lifting speed of hoister is 8m/min. Power is 05.KWJ and voltage is 380V;
  3.Technical parameter of pressure controller of material surface indicator: Action pressure:250 -5000P,rated voltage:220V;Rated current:3A,Suitable media:clean gas;Pressure:0.01MPa,The voltage of fan is 220V,and power is 350V;
  4.When the floor of cement is thin, the holes of foot bolts should be drilled directly as shown in the drawing. The bolt is GB5780-86M12X1L=40+thickness of floor of cement
  5. Dust filter is provided by the customer. Air volume of filtering dust is 40m3/min
  6.when placing an order of electric control case, discuss it separately.
Technical parameter table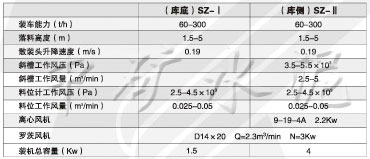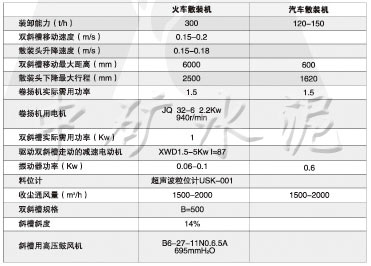 SZ - Ⅰ library bottom bulk machine schemes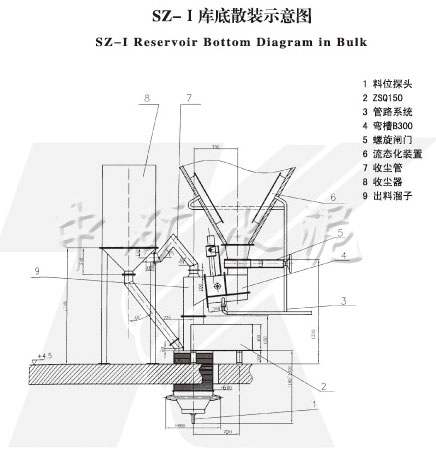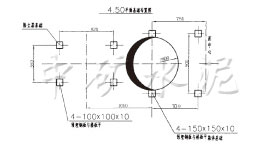 SZ - Ⅱ library lateral bulk machine technology parameter table and schematic drawing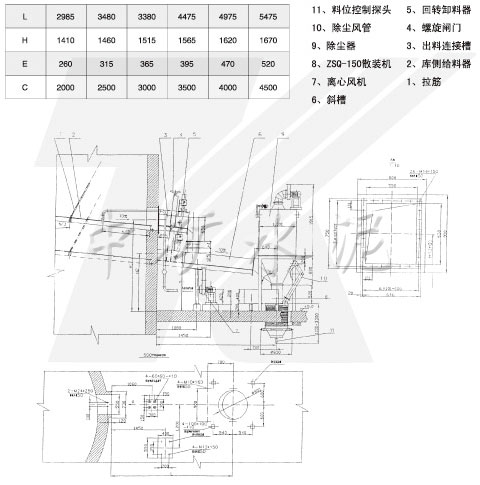 ZSQ bulk truck loading machine technology parameter table and schematic drawing