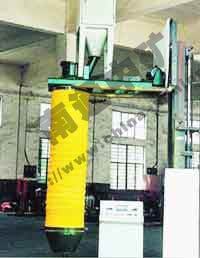 overview
SZ conjoined bulk machine has two libraries library lateral bulk machine fully functional, unloading when according to actual condition, two libraries can separate unloading, also can simultaneously discharging. Each library in the respective unloading box, applicationg bearing manger and nose, cut-off valve, sharing slides, slides fan, precipitator, material level instrument, bulk head and ROM Bates fan. In the limited space position or library bottom material need mixed, suggest using two or three library library conjoined bulk machine.
Schematic
ROM D14 Bates fan
Globe valves J41W - 16
Material level instrument SLY - 40
Bulk machine ZSQ - 150
Duct Φ 125
Set ash hopper
Precipitator HD8928
Slides by craftsmanship
Tee groove by craftsmanship
Electric rotary valve B300 * 350
One-way spiral valve B300 * 120
Connect slides B300 * 380
Library on one's side feeder B380 * 2000
Slides fan 9-19N04A - 2.2 KW
Pipeline system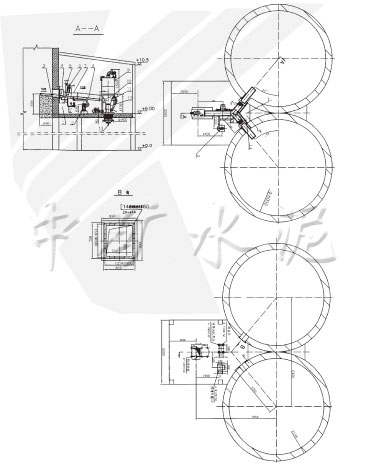 Technical requirements
1, SZ two repository conjoined bulk machine around the platform should be sealed, in case of the rain, and concrete structure customization.
2, SZ two repository conjoined bulk loading capacity for 60 - machine 150t/H, working environment should meet the national standards.
3 and when installed, so flange are added sealing material.
4, work should open a corresponding library bottom globe valves.
5, luo Bates fan optional, D14 Kpa, air pressure to 29.4 to 2.3 m3 / min.
6, two repository conjoined bulk machine different diameters homogenization library, its tee groove Angle are different, can be set by the actual situation.